This page edited: 08/25/18 11:47 AM
Paul Lohr (Flight Instructor)
Graham Aviation
Souther Field, Americus, Georgia
Paul Lohr on The Ted Heusel Show,
WAAM Radio 1600, Ann Arbor, 4-December-2003,
45 Minutes, 10 MB, 32Kbps MP3
Paul Lohr was a WWII flight instructor at Souther Field in Americas Georgia.
He worked for a civilian aviation company, Graham Aviation, that trained
USAF and RAF pilots. He has recently been contacted by some of his students
from almost 60 years ago.
Paul Lohr died March 3, 2008.
(some images display full size when clicked)
Class 43G - W. A. Murphy, P. H. Wine, J. H. Meierdierck, possible A. C. Saunders Jr ...
| | | |
| --- | --- | --- |
| | | |
| Aerial of Souther Field in 1999 | Aerial of Souther Field | Topo of Souther Field in 1985 |
---
Class 43I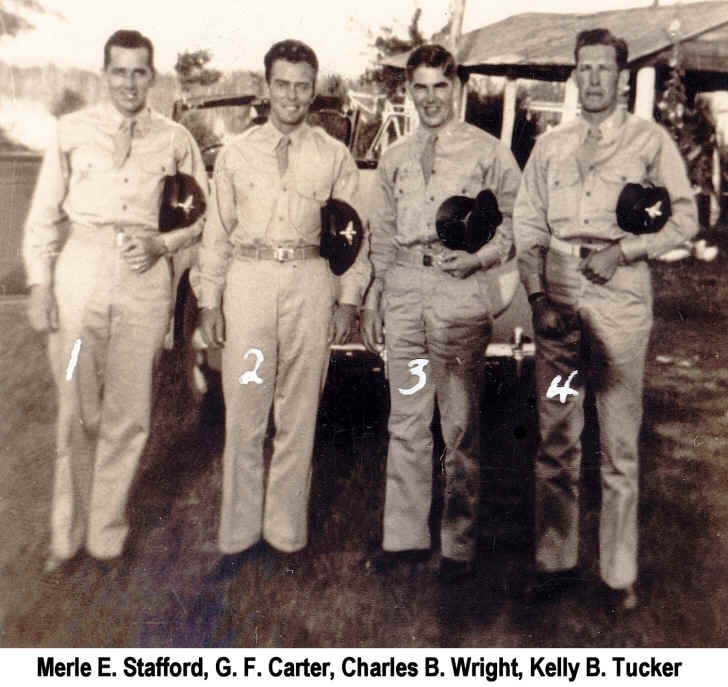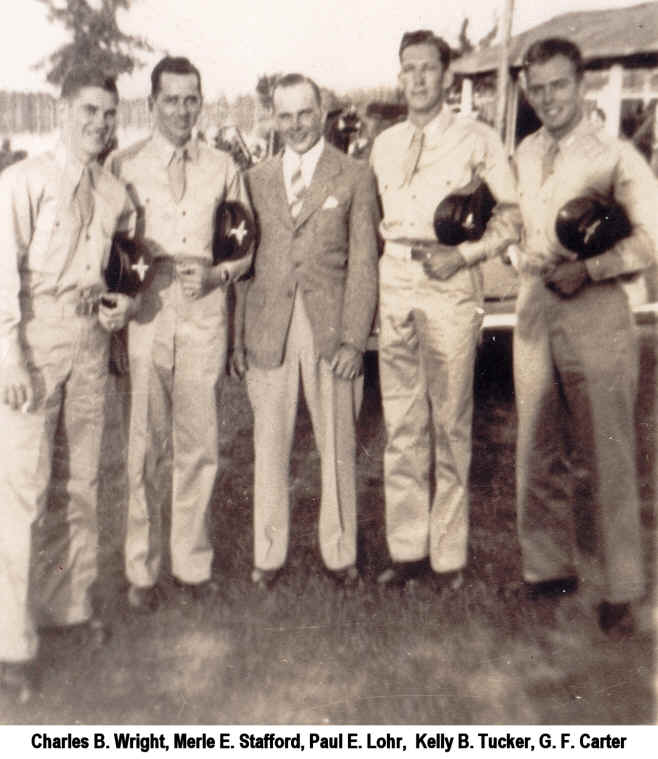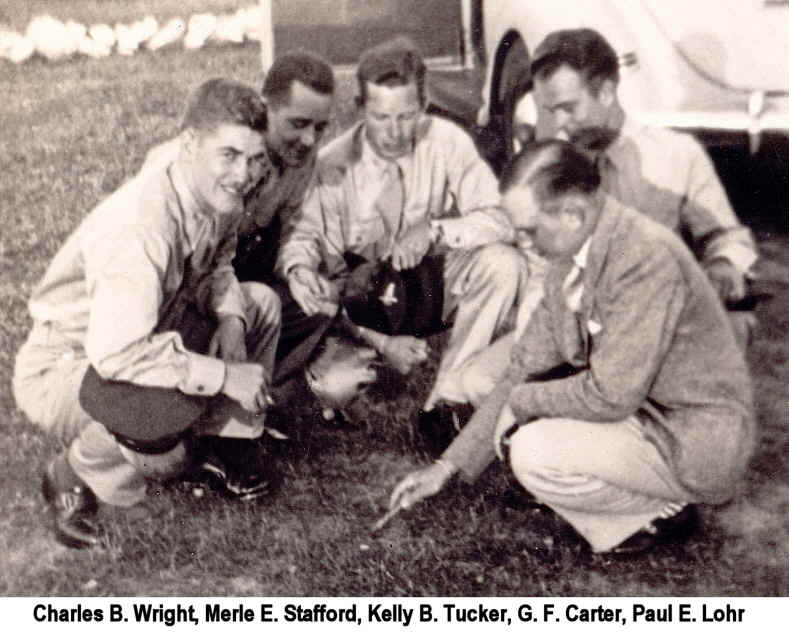 ---
Souther Field Aviation
223 Airport Rd
Americus, GA 31709
(229) 924-6431
Lat/Long: 32-06-38.877N / 084-11-19.853W
             32-06.64795N / 084-11.33088W
             32.1107992 / -84.1888481
             (estimated)
  Elevation: 471 ft. / 143.6 m (surveyed) 
  Variation: 02W (1985) 
  From city: 4 miles NE of AMERICUS, GA 
---
Some History of Souther Field, taken from: A Chronology of
Americus and Sumter County, Georgia
1915 - 1961
Alan Anderson, compiler
May   1918  Maj. Carlyle Wash, in machine #1778, flew first 
            plane at Souther Field

July  1918  formal opening of Souther Field, U.S. Army installa-
            tion, northeast of Americus (also served as training 
            camp, then German P.O.W. camp, in World War II)

June  1919  Lt. Floyd A. Wilson and Pvt. Calhoun, his mechanic, 
            from Souther Field, crashed their plane in William E. 
            Brown's garden behind John T. Argo's house (#503 E. 
            Church), the only physical injury having been Cal-
            houn's broken left wrist; William Jennings Bryan,
            three-time Democratic presidential nominee, made his
            third appearance in Americus, with a speech support-
            ing the League of Nations and the anti-saloon league,
            at First Baptist Church

May   1923  John Alden Wyche, owner of S & W Airplane Co., sold 
            Charles A. Lindbergh, the "Lone Eagle", his first 
            plane, a World War I surplus "Jenny", for $500, at 
            Souther Field, where he made his first solo flight

Oct.  1929  movie star Gary Cooper "dropped in" at Souther Field 
            during flying tour of the U.S.

June  1937  Plains High School designated "model school" by State 
            Board of Education; Miss Ruby Wilson, first aviatrix 
            to fly solo at Souther Field; formal dedication of 
            A.S. Staley High School, E.J. Granberry, principal

Nov.  1944  German P.O.W. camp established at Souther Field, the 
            prisoners working on local area farms (closure and 
            repatriation in Dec. 1945)

June  1946  Sumter County purchased Souther Field through Recon-
            struction Finance Corp.

Nov.  1949  "unidentified local businessman" spotted UFO, while 
            F.R.B.'s Miami Herald letter in T-R 9-10-52 cited 
            1918 Souther Field UFO sighting  

Feb.  1952  news article re British actor Michael Rennie, star of 
            "The Day the Earth Stood Still", noted his World War 
            II R.A.F. duty at Souther Field