My trip to Hawaii: Maui & Kauai
December 1997
Last updated 08/25/18 11:47 AM
The following pictures were scanned, cropped, color adjusted, and compressed.
The JPG compression was "50" to "85" which reduced these graphics to about 20 % of their original size.
Why? To make them load faster. Some detail was sacrificed. Photo Vista was used to stitch pictures together.
Click image for FULL size.


Maui (2 photos stitched)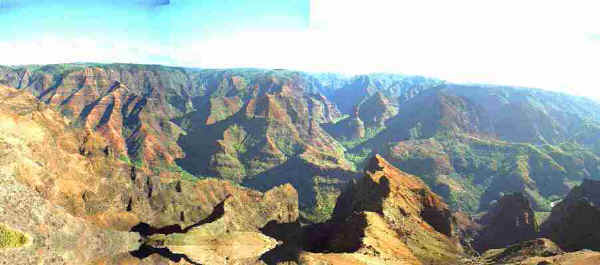 Kauai (4 photos stitched)