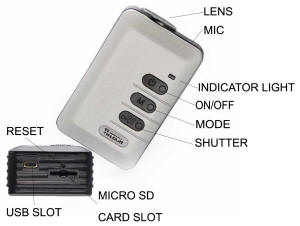 VW898 Camera

This is a 40 gram class micro camera. AVI H.264, 1080p 30fps, 720p 30fps, 720p 60fps. Produced by ChunYuk Technology (HK) Co. Ltd and VWTECH.

The VW890 and the VW898 are the same schematic, electronically identical. The cases are different. The VW898 battery is larger.

Full Disclosure - VWTECH sent me this camera to review.