Chris sent me a video AVI sample and a photo sample. See the C25 folder in the vault for full size samples.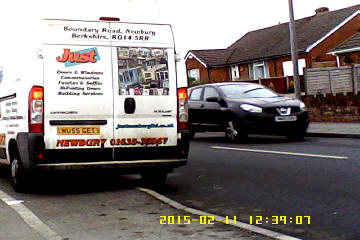 808 #25 Video frame grab, daylight, 720x480, 1/2 scale.

From these samples I get these 808 #25 properties:

Container - AVI, 79E6 bytes per minutes

Video -
MJPEG
720x480 (1.5) Correct play aspect ratio is probably 1.33
30 FPS
DateTime stamp is yellow on transparent, lower right, YYYY-MM-DD HH:MM:SS.
20% missing frame rate.
Horizontal angle of view is unknown.

Audio -
PCM,
128 Kbps,
16 bit,
8000 Hz sampling.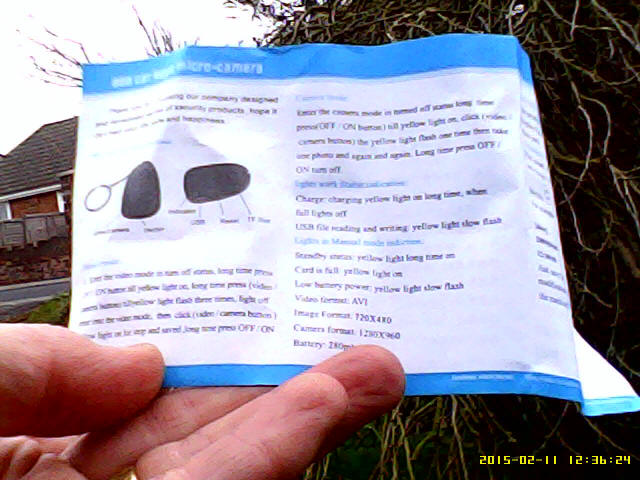 808 #25 Photo, daylight, 1280x960, 1/2 scale.

Photo -
JPG
1280x960 (1.33) Aspect ratio is probably 1.33
167E3 bytes from ne sample.